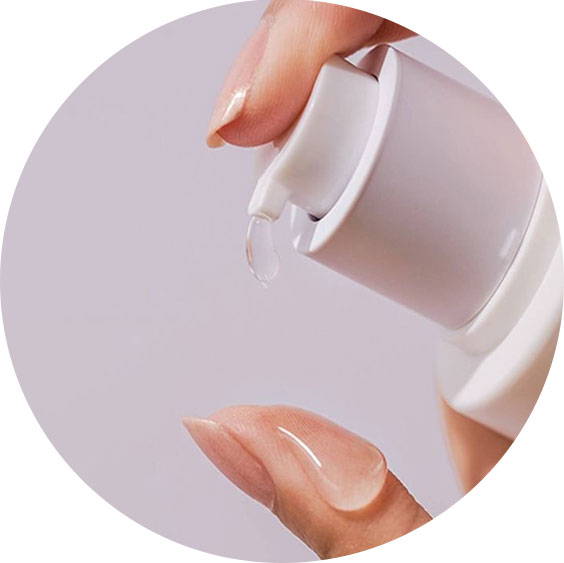 100% natural PH balanced hyperallergic formulation using Australian native botanical ingredients more commonly used in beauty & skincare. These native gems assist with moisture retention, increased collagen and elastin production, skin regeneration, antifungal and anti-inflammatory support.
Is the Oh La La Water Based Love Lube safe to use with Latex condoms and my toys?
Yes, its formulated as a waterbased lubricant that won't breakdown latex or silicone as some known pil based products can. Safe to use with your condoms and toys
Is it safe to use when pregnant or trying to conveive?
Yes! The 100% natural formulation doesn't include any nasties, spermicides or contraceptives. We always recommend speaking with your Gynaecologist or Doctor first.

What is the PH value of the Oh La La Love Lube?
We have ensured our formula is as close to the natural PH of the Vagina, our Oh La La Waterbased Love lube PH level is between 4.5 – 5.0 (typical vagina PH is between 3.5 to 4.5)

How shall I store the Oh La La Love Lube?
Once opened please store in a cool spot out of direct sunlight.

What are the pump and bottle made from?
Our sexy looking bottle is made from durable and hard wearing, chemical resistant PETG plastic. A material well suited for medical applications.
Can the bottle be recycled?
Yes, its 100% recyclable but please empty and rinse bottle of any excess Love Lube before recycling.
Is the formulation vegan and cruelty free?
Indeed is it, no animal by products used in this formulation. We use 100% natural ingredients with no nasties or hidden surprises. That means no sugar, chemicals, gluten, glycerin, parabens & hormones.
What is the shelf life and expiry date, does it have one?
Yes, each Love Lube product is tested vigorously and put through stability testing to guarantee a 3 year shelf life. Each box will have batch code and expiry date printed on the bottom.
DIRECTIONS FOR USE
FRENCHIE OH LA LA LOVE LUBE IS A NATURAL WATER BASED LUBRICANT THAT GIVES YOU A SENSUAL VELVETY SMOOTH FEELING... OH LA LA
Whether you're doing the Arc De Triomphe, the Eiffel Tower or just doing yourself - Oh La La Love Lube can help to moisturise and lubricate to make sexy time easier and more comfortable. Ever tried to eat a baguette without butter?
Apply desired about of lubricant to your sexy areas before and during sex. Hey, you can even apply it after if you so desire. Reapply as needed.
because we all deserve to know whats in our wellness products....